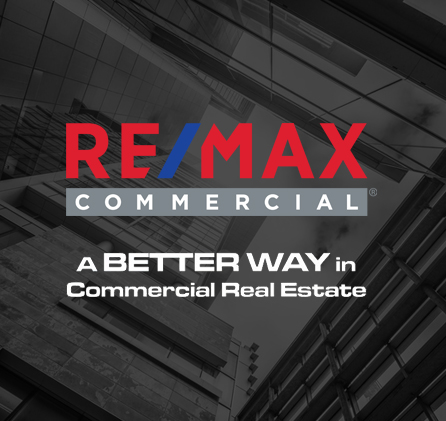 About RE/MAX Commercial
Combined with the global reach of the RE/MAX network…. RE/MAX Commercial, established as a brand in 1990, has a 25+ year history with offices from coast to coast in Canada and in 67 countries worldwide. Over 650 commercial offices and divisions in total.
What does this mean for you? A better way in Commercial Real Estate.
RE/MAX name recognition
Being connected to over 115,000 RE/MAX agents worldwide
Coverage in every market segment
Over 250,000 listings on remaxcommercial.com
Over $11 billion dollars in annual commercial sales and lease volume
A level of exposure for your property that the competition simply can't match.
Tell us what you need, and we'll get it done. With a track record of professionalism, we understand the long-term value of every transaction, large or small. Work with us once and you'll realize the competitive advantages we bring to the table. We get unparalleled results for our clients.